THINGS TO DO IN BURLEIGH HEADS
Searching for things to do in Burleigh Heads? The options are endless near our Burleigh Heads accommodation, with something for everyone – no matter whether you're looking for relaxation, romance, thrills or a brand new experience.
Burleigh Heads sets itself apart from other destinations with its perfect blend of surf, fine dining, boutique shopping and tropical beauty. It's a trendy, laid-back beach suburb bursting with character, where around the corner of every street there's charm and something new to see, do and experience.
Burleigh Heads Things to Do
What excites you? Perhaps it's surfing, brunch with a view, a stroll through nature or a boutique shopping experience hunting unique new clothes and crafts. Burleigh Heads offers all the above – and more – complete with a prime central location that puts the whole Gold Coast in the palm of your hand.
If you're looking for what to do in Burleigh Heads, just have a glance below. You're guaranteed to find more than a few experiences to start looking forward to.
It's these experiences put together that make Burleigh Heads an unforgettable Gold Coast destination – no matter whether you're planning a quick beach escape, romantic getaway or an excitement-filled family holiday.
What's On
Burleigh Heads Gold Coast Events
Burleigh Heads isn't just the ultimate suburb for its beachfront location. It's a hive of iconic annual events and occasions that make it well worth planning your visit in advance. Just some of these must-attend Burleigh events include BLEACH Festival, Gold Coast Marathon, Gold Coast Open Bowls, 12 Towers Ocean Paddle, The Aussies, Aussie Ocean Swim and Movies Under the Stars.
But that's not all – the lively Burleigh Bazaar Night Market venue hosts a variety of live music performances each month, including local artists and famous tribute bands. And for bargain hunters, the numerous markets – The Village Markets, Burleigh Heads Art and Craft Markets and Burleigh Farmers Markets – are held weekly and offer a unique change of pace with lots to taste, take home and take in.
Want to see what's coming up on the calendar?
What to do in Burleigh Beach
JAMES STREET SHOPS
Love to shop? Burleigh Heads is a boutique shopping oasis where you'll find chic clothes, footwear and accessories that can't be found anywhere else. James Street, in particular – which is Burleigh's most vibrant shopping street – is a hub of boutique fashion stores, independent brands and a handful of household names that you're sure to know.
It's got everything – from snazzy beachwear and designer bags to bold festival tees and intricately handmade accessories – and you can guarantee you won't leave empty-handed, which is never a bad thing. Located just 5 minutes' walk from Burleigh Beach, James Street is easily reached after a refreshing ocean swim, park picnic or al fresco lunch on the beachfront. 
And if you're looking for a broader shopping experience, Stockland Burleigh Heads Shopping Centre is an additional option – situated a short drive South on West Burleigh Road from Burleigh Heads Beach.
For more information, check out this list:

BURLEIGH MARKETS
Burleigh markets are famous for a reason. There are more than one to stop by and experience during your holiday, held throughout the month and ideally just moments away from our location at Swell Resort.
The Village Markets are frequently hailed as the most popular Burleigh Heads market – and one of the best markets on the Gold Coast – trading everything under the sun: from pre-loved clothes and vintage items to beautifully handmade souvenirs and crafts. Held at Burleigh Head State School (every first and third Sunday of each month), the market boasts a vibrant, welcoming atmosphere, complete with multicultural cuisine, kids activities and local live music on the lawn.
The Burleigh Farmers Markets are not to be missed if you're looking to mingle with the locals and sample some of the region's finest fresh produce. Also held at Burleigh Heads State School (every Saturday), Burleigh Farmers Market is a lively hub of local market stallholders, selling regional fruit and vegetables, fresh flowers and plants, crafts and souvenirs.
The Burleigh Heads Art and Crafts Market is Burleigh's atmospheric beachfront market, held on Burleigh Esplanade (on the last Sunday of each month) near Justins Park with a superb spread of fresh produce and hot food, plants and homewares, as well as local artisans selling handmade crafts, jewellery, gifts and souvenirs. Close to The Surf Club Burleigh Heads, you'll find this market just a short stroll away from our accommodation at Swell Resort.
BURLEIGH HEADS BEACH
Of course, Burleigh Heads Beach is a focal point that shouldn't be ignored and, simply put, it is one of the best beaches the Gold Coast has to offer.
Backdropped by Burleigh Head National Park, ideal for surfing and topped off with some of the Gold Coast's most sought-after beachfront restaurants, Burleigh Beach stands out from the rest as a beach destination that has it all.
Whether your perfect beach pastime is surfing, swimming, sunbathing, strolling at sunrise with the sand between your toes or al fresco dining with a view, surf-patrolled Burleigh Beach sets the scene for relaxation and leisure, enjoying a laid-back atmosphere and simply breath-taking coastal views both North and South.
Learn to surf at Burleigh Headland – the famous Burleigh Heads surf – dine beside the sand at one of two award-winning surf clubs, stand-up paddleboard with views of both Burleigh Head National Park and Surfers Paradise or simply kick back and sunbathe on the beach's pristine, sun-kissed sand.
And when you need a change of pace, all it takes is a stroll to Justins Park or up Burleigh Hill through to Burleigh Head National Park, where you can gaze back on Burleigh Heads Beach in all its beauty.
Read more about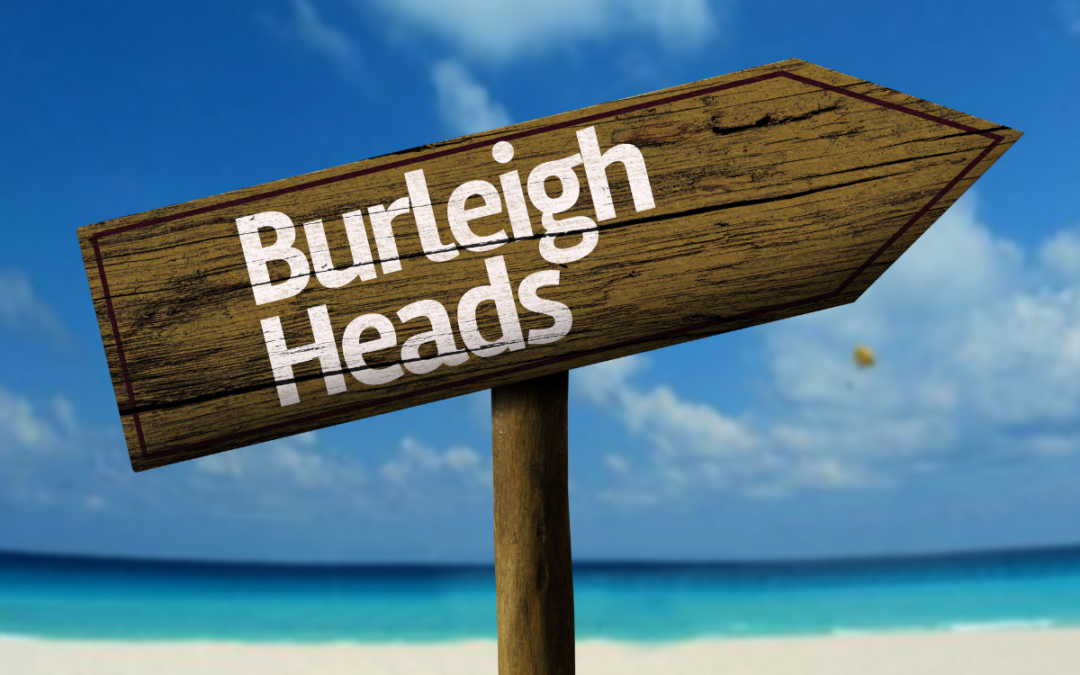 Making the most of your holiday time is always a good idea. Although the Burleigh Heads may have a more laid-back seaside atmosphere with...
read more